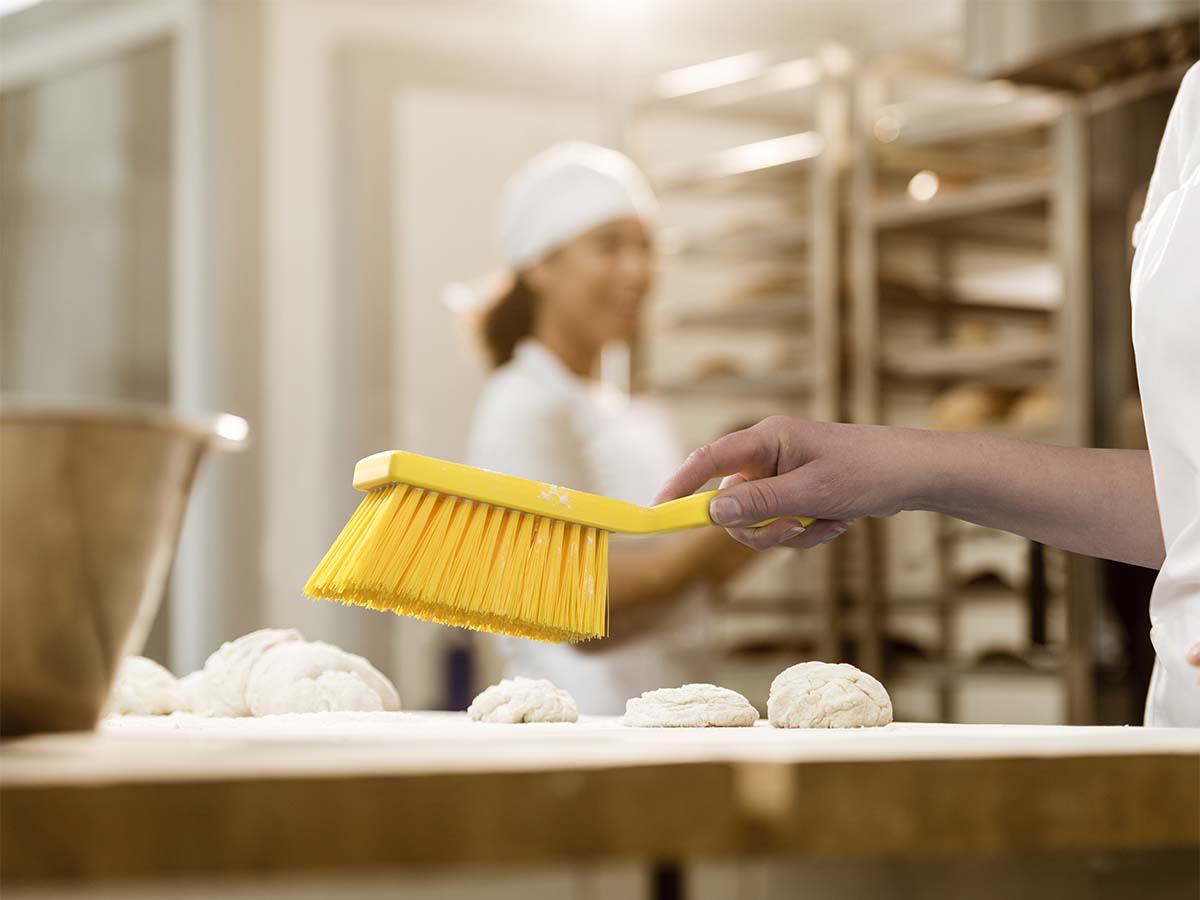 The Hedgehog® range offers a wide range of hygienic brushes and brooms. They come in various shapes and sizes for use in multiple applications. All bristles are made from PBT. They are non- absorbent, wear resistant, acid and alkali resistant with good elasticity, which makes Hedgehog® Hygiene Products highly effective and durable.
The product range includes Antifur® Resin-Set Brushes and Brooms - specially designed for use in the food and beverage industry, and in applications where they come into contact with food. The shed-free feature helps to ensure that the bristles will not appear in the food or beverage.
Also available is the Metaray® Metal Detectable Range - suitable for highly demanding food and pharmaceutical manufacturing environments. The range contains components that can be detected by metal detection equipment, preventing such material from remaining in the end-products.
All Hedgehog® Hygiene Brushes and brooms were designed with ergonomics in mind. They are comfortable to handle and use. The bristles are orientated to maximise cleaning effectiveness for the jobs they've been designed for. The ergonomic design helps to prevent occupational injuries caused by long-term use of the brushes.
There are a range of bristle flexibilty options available. Brushes and brooms with stiff bristles are designed for scrubbing. They are ideal for removing stubborn dirt. Brushes and brooms with soft bristles are ideal for sweeping powders and other small and lightweight particles.