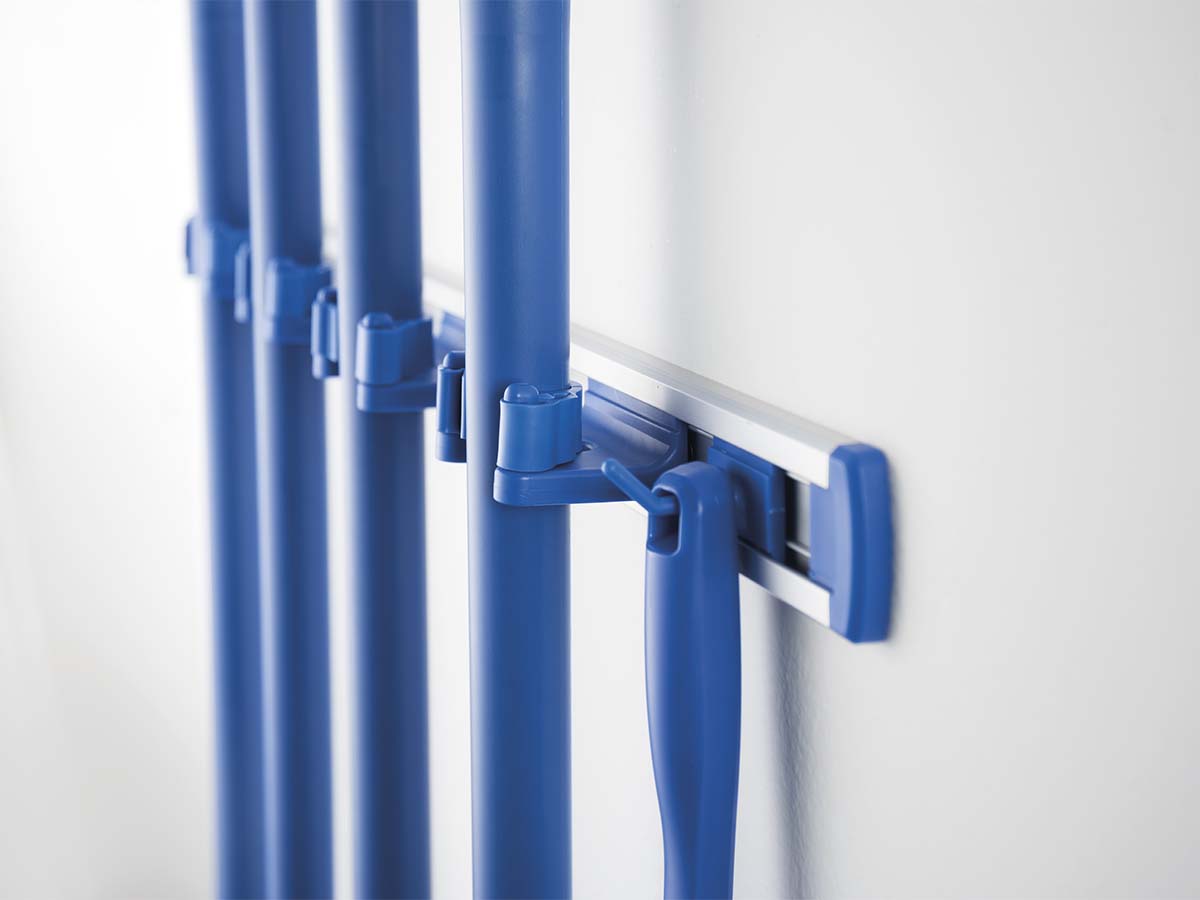 Hedgehog® offers a range of tool holders to help keep your cleaning tools organised and to increase the cleaning tools' durability and service life.
• The aluminium handle holders come in up to 12 colours. Use to hang colour-coded tools on the corresponding handle holder colours to avoid misuse.
• The rubber handle holder clips are suitable for tools with 22- 38mm diameter handles.
• One-piece stainless steel hooks are strong and durable.
• Signs for Handle Holder clearly identify the position for each cleaning tool.

25110
300×50×85mm (12pcs/box)